Candid Captures by Kristina is a wedding & event photography company based in Bloomsbury, NJ. I am Kristina Karpew, the owner, and I am passionate about my work and active in my local community. I feel that life's precious moments are too important to be missed, and would be thrilled to capture all the wonder and joy of your celebrations.
I believe that life's beautiful moments are meant to be celebrated and shared. I am delighted to be able to share my passion for photography with you, and can't wait to use all of my talent and experience to capture the moments that you and your loved ones will want to remember and treasure forever. Your wonderful future awaits, and I want you to enjoy every step of the journey.
Candid Captures by Kristina covers engagements, rehearsals, and wedding day celebrations. Our basic wedding package includes a collection of high-resolution digital images. This also covers 1 photographer with minor editing, and a link to your high resolution digital album where you can download your images. I am also available for engagement and portrait sessions. But weddings & engagements are not the only moments I like to capture. I love capturing other important moments like birthday celebrations, religious ceremonies, anniversaries and more!
I am a mom and a wife. I have had a passion for capturing moments for quite some time now. I decided it was time to share my passion with you. I would love to capture your special day so you can enjoy each step.
Packages
All Ala Carte Items Can Be Added To Any Package
Birthdays, religious ceremonies, bridal/baby showers etc.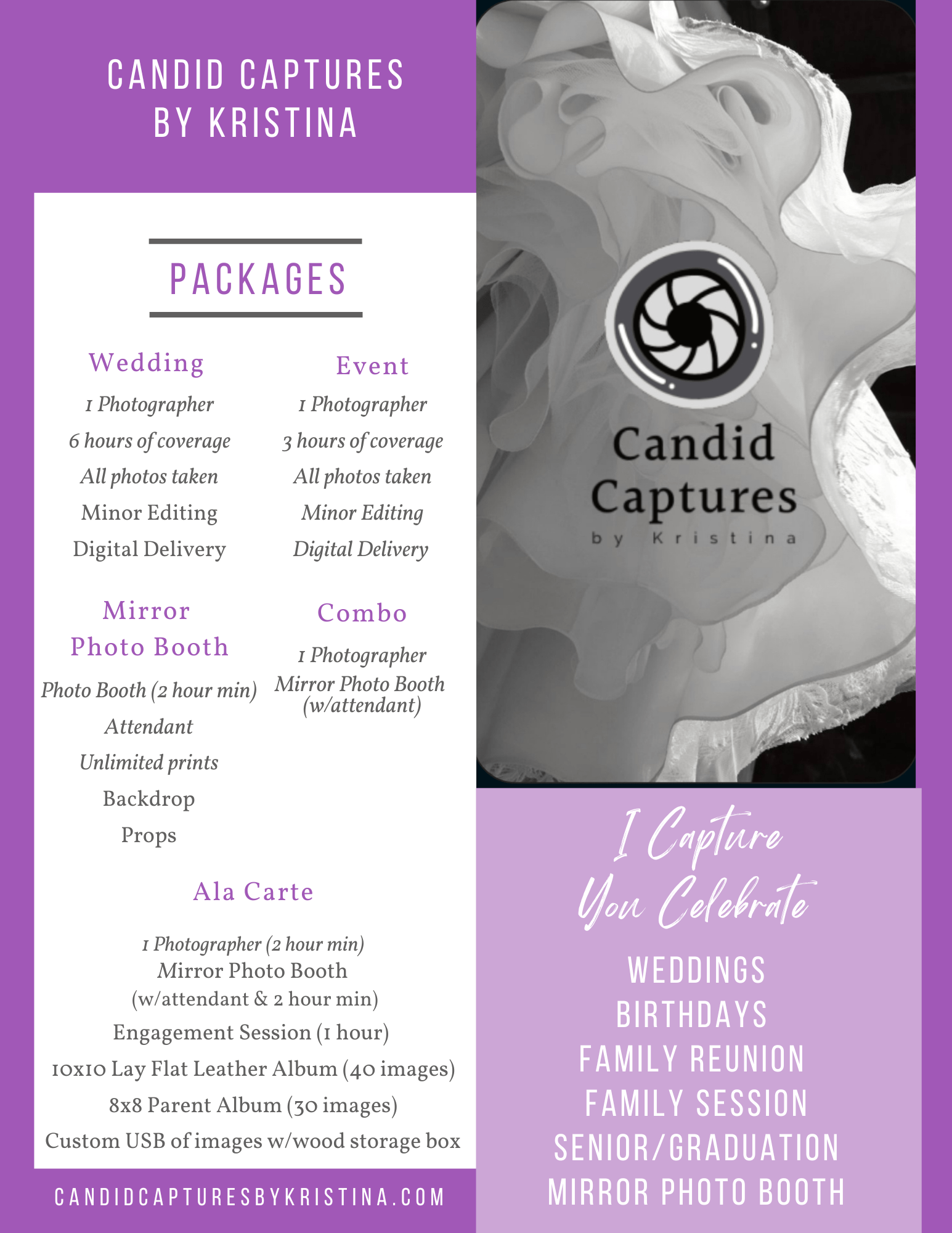 Don't Forget To Ask About Adding Our Mirror Photo Booth For Your Next Event!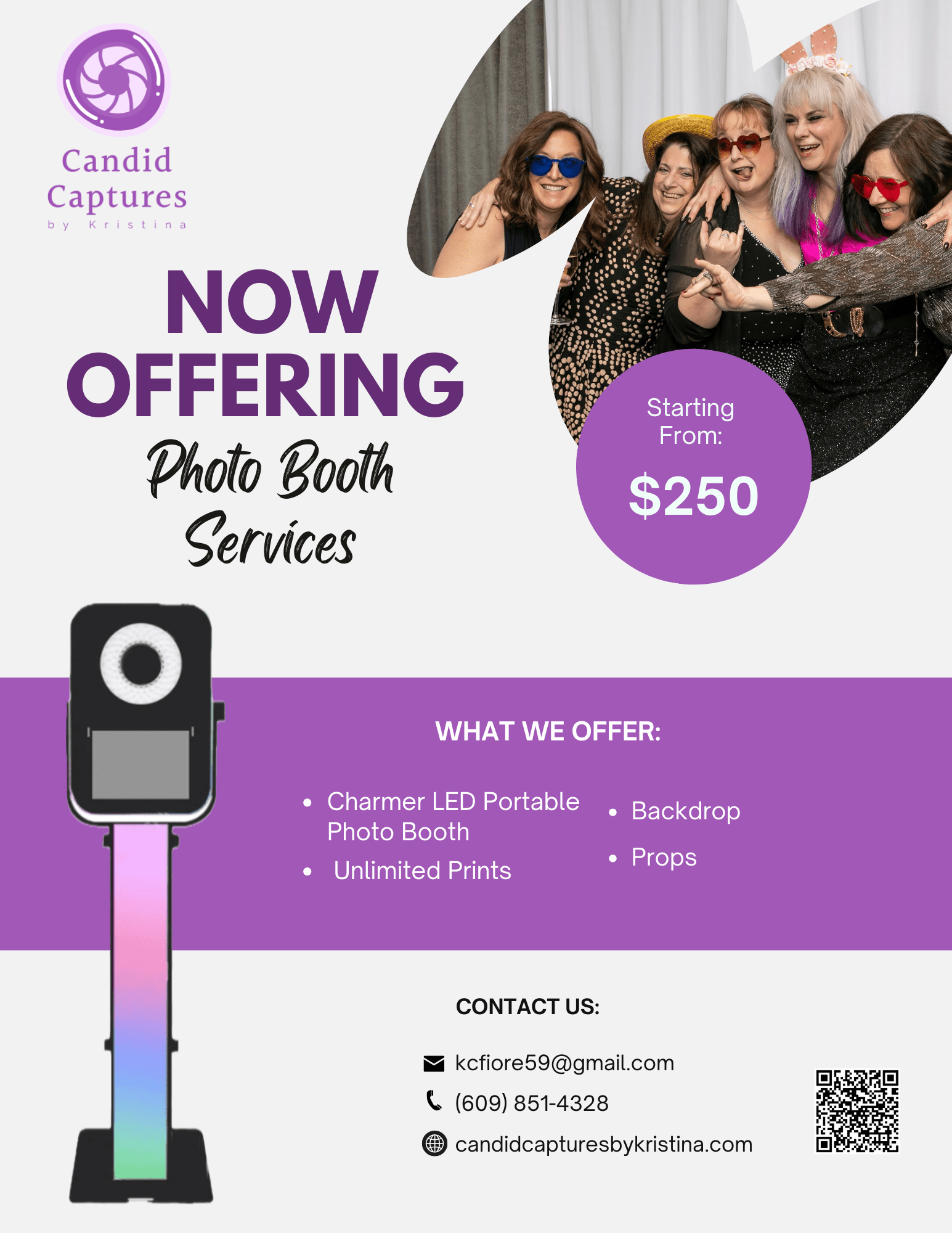 © 2023 Candid Captures by Kristina